Chubby Gay Chat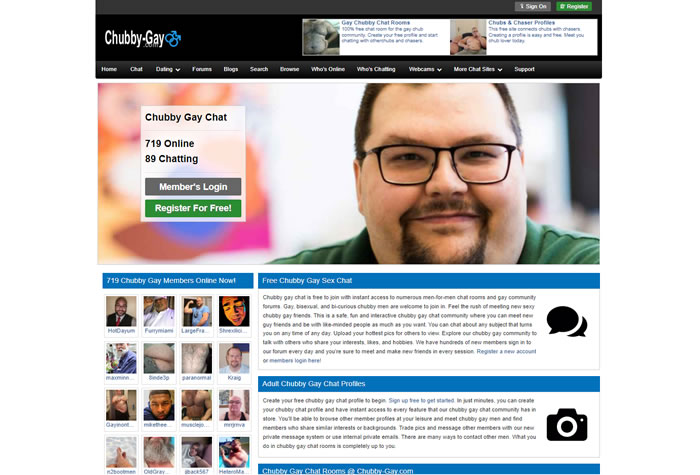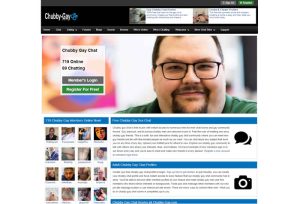 Chubby gay chat offers an alternative to those loud clubs, lounges and bars where you have to roll the dice to find someone. We've all been there, but there is now a 100% free, easy and better way! In minutes you'll have full access to our chat and members areas. With hundreds of new members joining up on a daily basis you'll always find new chubby gay men and admirers to get to know.
Register a new account or members login here!
Who's Online in the Gay Chat Rooms
Gay Sex Profiles | Member Search | Who's Online | Member Galleries | Blogs
Our chat rooms are designed with gay chubby admirers and gay chubby men in mind. We are inclusive and welcome all gay, bisexual and bicurious men-seeking-men. Browse our chubby gay members and meet new friends and hang out with them. You can upload and share your hottest photos with the guys. Talk about stimulating subjects and ideas such as hobbies, sex, desires, fetishes and anything else that comes to mind.
Gay Photo Profiles
Create your chubby gay chat photo profile for free to get started. Sign up 100% free to get started. In just a few minutes you'll be in and can start meeting gay, bisexual and bicurious men-seeking-men without any restrictions. You can always edit and update your profile easily, so you don't have to get bogged down perfecting it in the beginning. The main goal is to meet like-minded guys and get into the chubby gay scene. Imagine the thrill and excitement of meeting a new love interest and checking your messages when you wake up, and when you are on your coffee break! That is what this chubby gay community is made for.
We have many intuitive and powerful features built into the platform that will enhance making meaningful connections with other men. You can share sexy photos, private message and use our secure internal email system all for free! You have the keys, now go make it count, and what you do here at chubby gay chat is completely up to you!
Chubby Gay Chat Rooms
Unlike those bars, nightclubs and lounges chubby gay chat rooms are open every day around the clock and never close. Just browse the chat room listings anytime and find a discussion that interests you. Then jump right in! Get to know others quickly and if you want you can message them privately, or get on our secure email system for more intimate communications. You can browse other members from in the chat room and hit them up anytime you want. The best part is that you can do it all on the go, or right at home.
Our chubby gay community is mobile-friendly and will function on all types of devices so you'll never miss your messages! So, come on and join us at Chubby Gay chat – it is good to have you on board!
Explore Our Chubby Gay Site